Australia Day Awards 2023
Sorell Council's 2022 Australia Day Awards were presented to recipients in a small but intimate ceremony on Wednesday 25 January.
These annual Awards are the highest honour Council can bestow on an individual or group for outstanding contribution to their local community.
The recipients for 2023 were:
Citizen of the Year – Craig Boyd and Jessica Ffrost-Boyd
Craig and Jess' huge contribution to the region extends past their paid work with the South East Tasmania Salvos. They volunteer their time to groups and events to ensure they go ahead and people are supported and well networked. This includes supporting disadvantaged people, youth and other community members experiencing hardship.
They are involved in numerous events and activities including the Men's Breakfast, Rotary, family movie nights. Sorell Community Christmas Carols, youth support activities, hosting events and getting businesses and local people involved for RU OK Day, Social Inclusion Day and food drives. They also deliver the Coffee-Tunity training for the south east area which increases people's confidence and gives them the skills to go onto further training or employment. Jess volunteers on the Business and Employment Southeast Tasmania Board and coordinates a local supportive women's group.
Jess and Craig contributes their time and energy for the greater good no matter the day or time, to strengthen the south east region. They encourage businesses, local people and other services to collaborate for the good of supporting and including all and their efforts have improved the lives of many locals.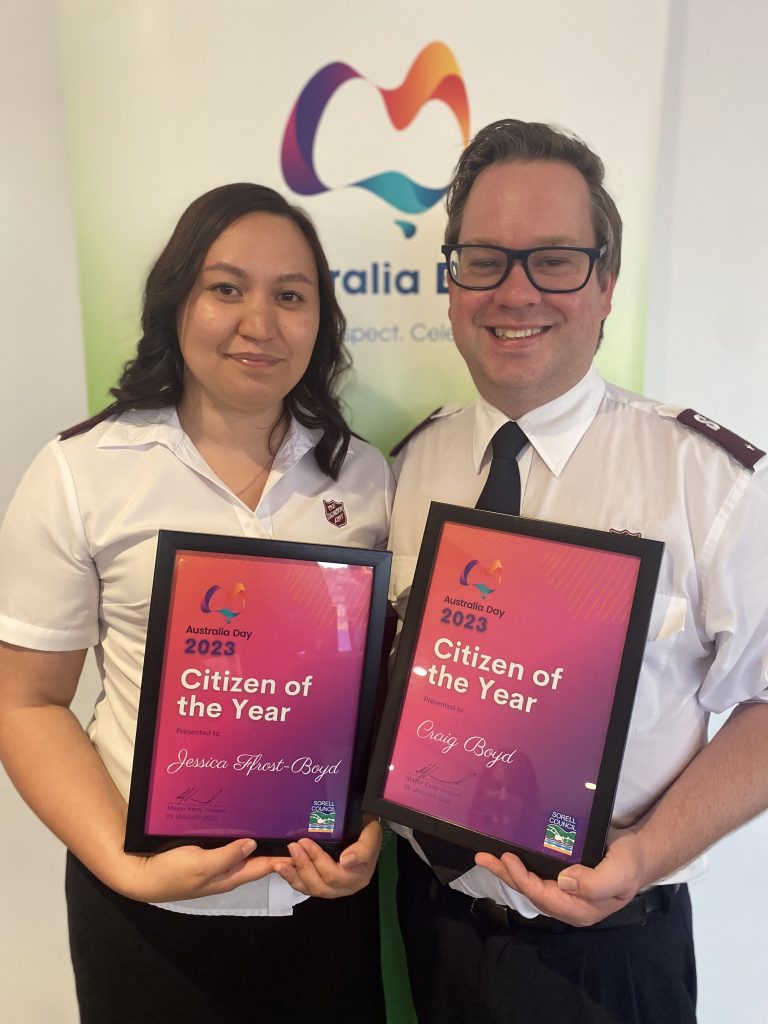 Young Citizen of the Year – Joshua Coates and Jordon King
Josh Coates is a local Sorell teenager who became aware of the need for support for refugees fleeing Ukraine into Poland. He spoke to his parents about the need he felt to act, and in early 2022 Josh and his Dad flew to Poland where they spent around 2 weeks helping to feed and provide shelter to those seeking to escape war, even crossing the border to help people carry their possessions to make their evacuation a little easier. Josh attended a second trip to Poland/Ukraine in October 2022 with the Youth with a Mission team from Sorell, and worked alongside others to support women and children in refugee shelters. Josh is also assisting the new Youth Matters initiative of South East Salvos/Youth With a Mission to help ensure there is a young voice at the table representing his peers.
Jordon is a local 20 year old who has volunteered thousands of hours to raise money and awareness for the Royal Hobart Hospital. He has raised approximately $60,000 for the Children's Ward through organising a number of charity events. He has also organised a beauty pageant for his charity, Miss King Talk Charity, which promotes positive body image and confidence in young people. Jordon has also inspired a number of young people experiencing bullying to speak out and not be defined or impacted by the words or actions of others. He has become an advocate of bullying and mental health awareness due to his own experiences at school.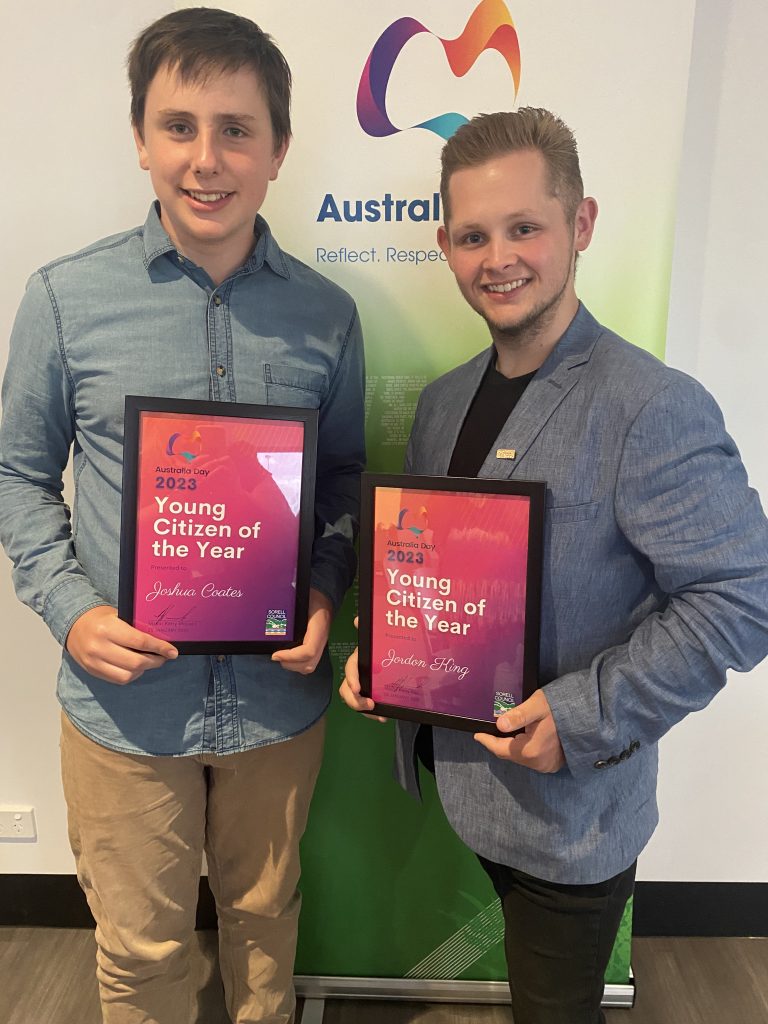 Community Event of the Year – Midway Point Neighbourhood House's Community Garden Twilight Market
The Midway Point Neighbourhood House has been running a community garden twilight market for the past two years. This event has grown from the garden open day as the community wanted to expand and include a market. The market is a great place for small local businesses to get their products out into the community. The latest event included food vans, fresh pizzas from the pizza oven, music, balloons and face painting along with a snake pit and reptiles. It was a very enjoyable event.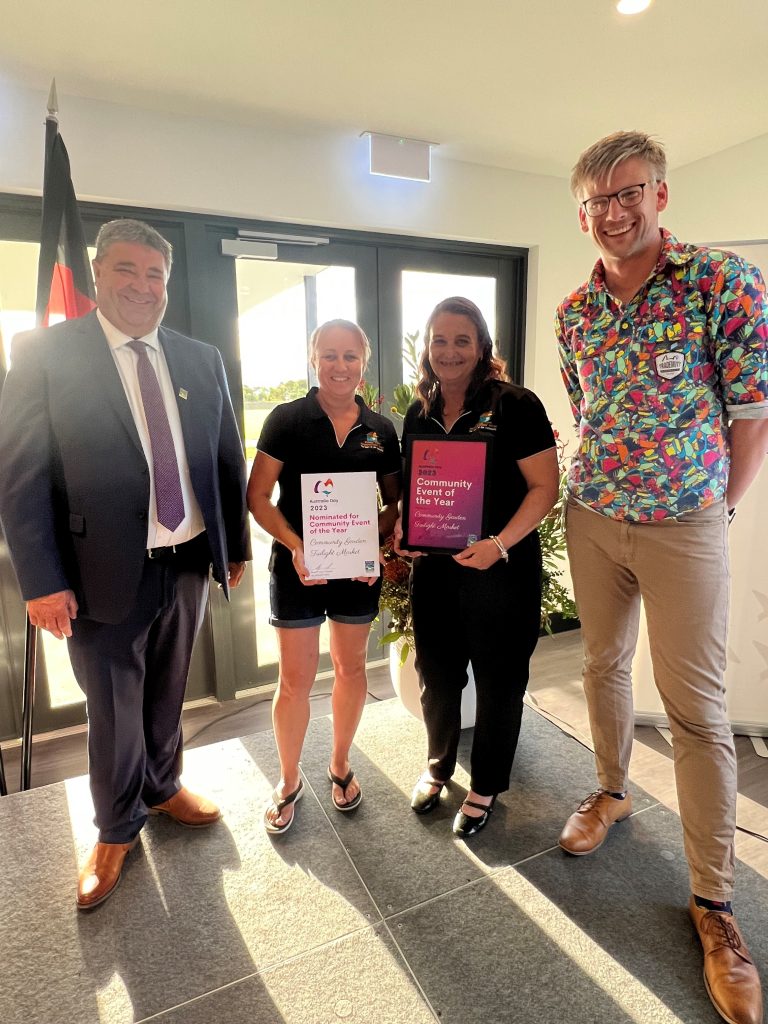 Community Group of the Year – Okines Community Bike Repair Shed
The Okines community bike repair shed is a workshop space run by volunteers at Okines Community House. They take old or damaged bikes and renew them and provide an opportunity for the community to fix and maintain their own bikes. This improves the lifespan of bikes and makes them safer to ride and last longer, whilst encouraging sustainable recycling and riding in the community. They encourage confidence and work related skills in young people by teaching them how to repair and carry out maintenance on their bikes.